Late June 2017 Shenzhen King Song Sports Equipment Co., LTD. issued an official statement on distribution of their products over the territory of China and the rest of the world. Below you will find its content in the English language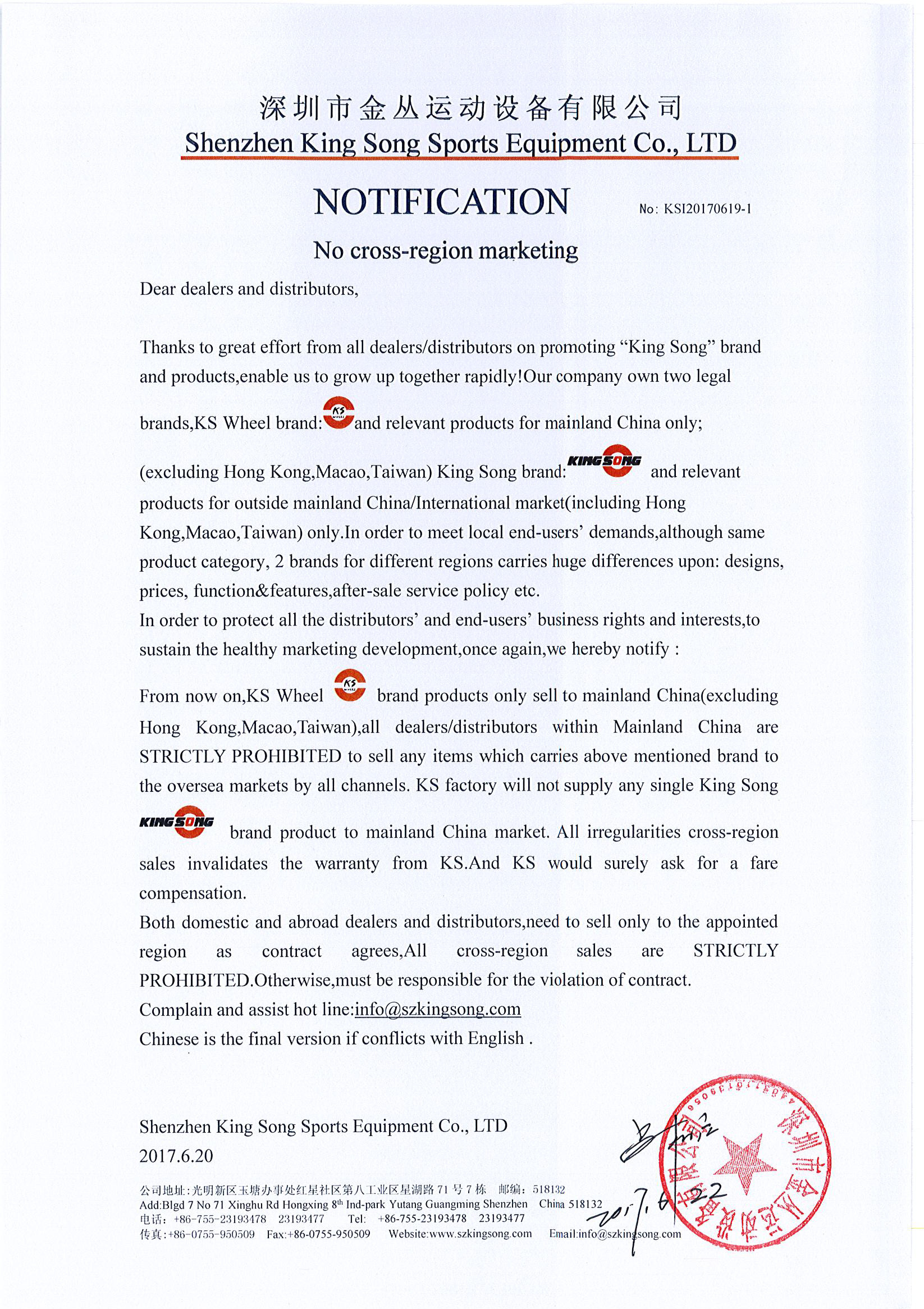 It results from the letter that King Song prohibits distribution of the products using KS Wheel brand beyond the territory of China. This is why King Song electric unicycles suddenly disappeared from Aliexpress. The manufacturer notifies also that all the sellers and distributors are allowed to sell the products exclusively in their regions assigned according to the distribution agreements concluded.
Despite these restrictions, we know that some distributors try to smuggle the products to Poland. These are unicycles of dubious origin and surely not authorized by the manufacturer or by King Song Polska. Serious troubles may arise in case of any warranty claims of the users who had decided to make such purchases.
You may learn how to distinguish the product from an authorized distributor by reading the article on  unauthorized sales sources.