Finally, the first demo unit of the new 18-inch King-Song KS18L model arrived to Poland. After receiving the unicycle, we immediately went out to experience its performance and features first hand.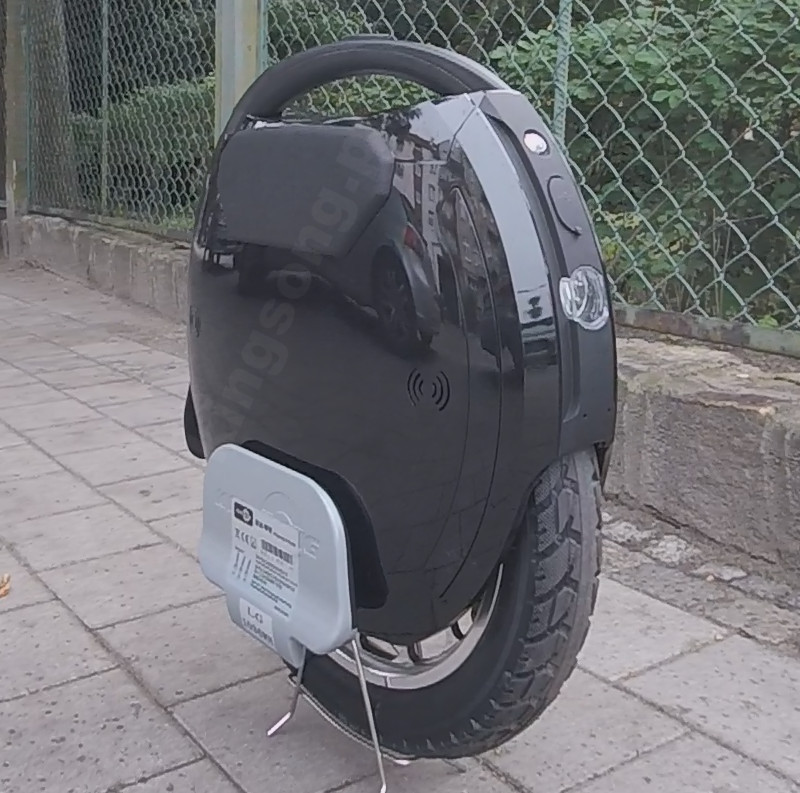 The KS-18L comes in quite a reasonable size for an 18-inch wheel. Compared to 16-inch wheels you can however see a significant difference.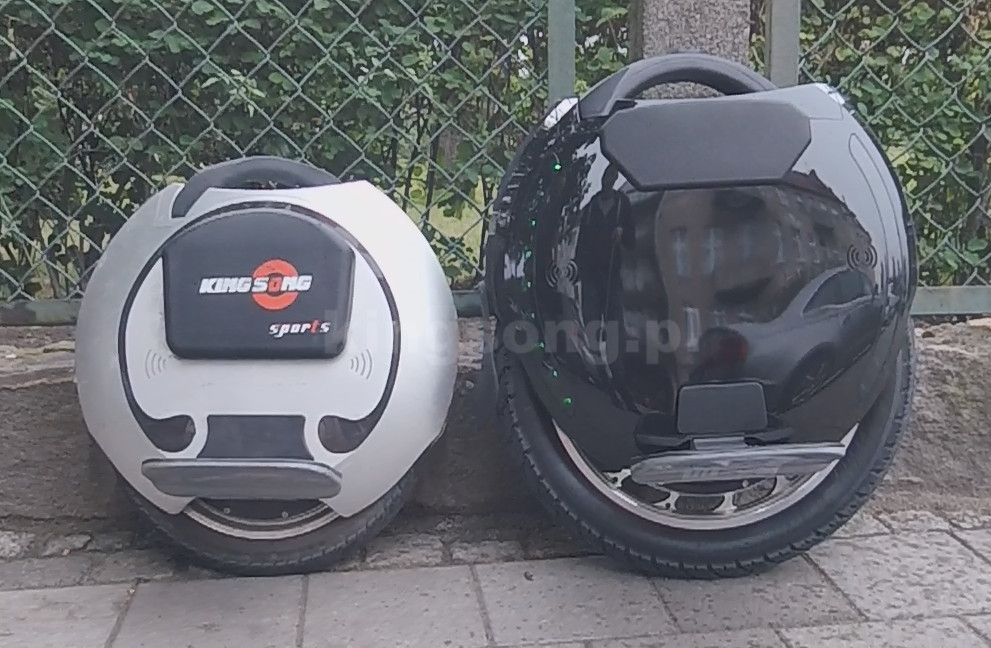 The wheel has two Lenovo charging ports and two USB ports.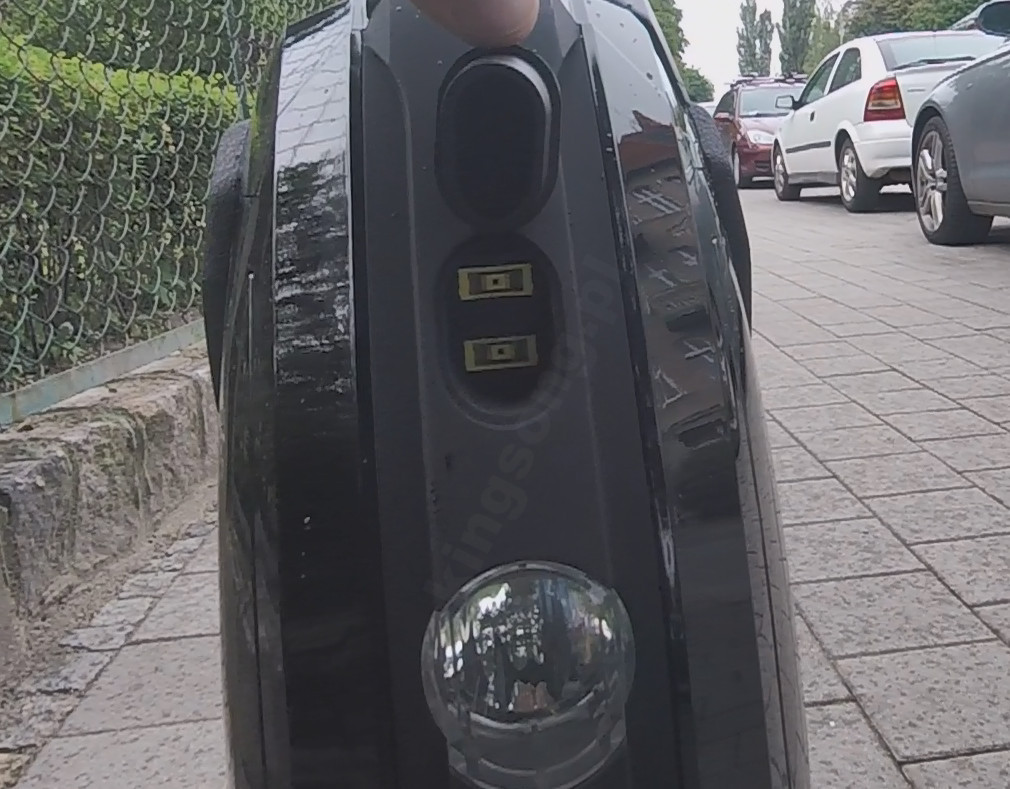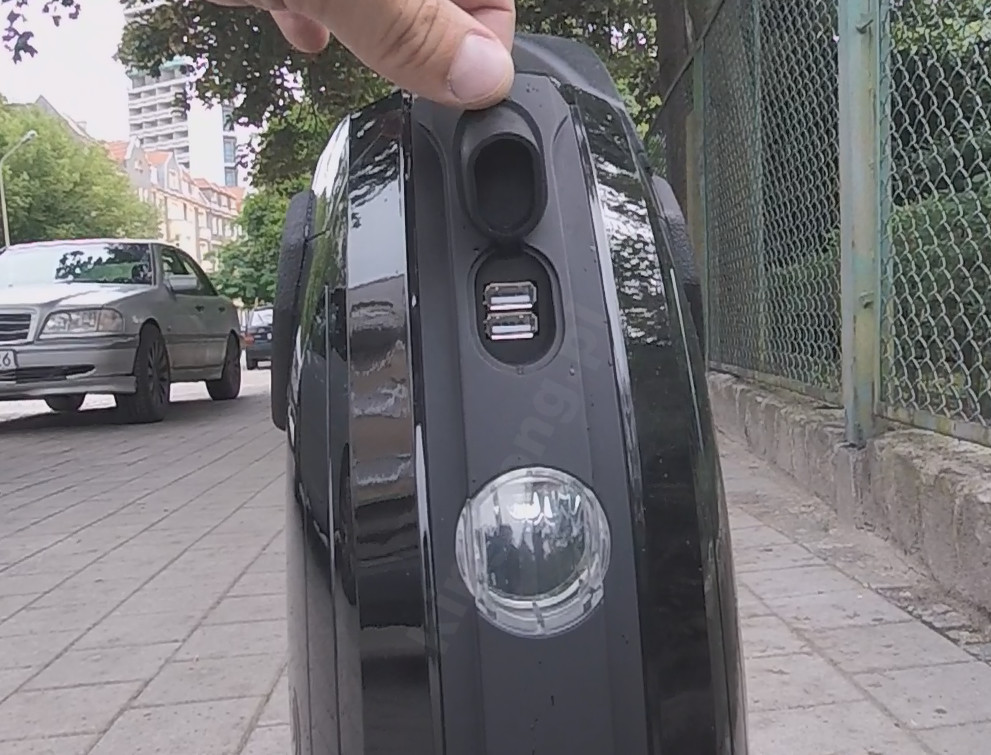 The mudguard is large and provides great protection especially considering the significantly exposed tyre. This feature was missing in the KS-18S.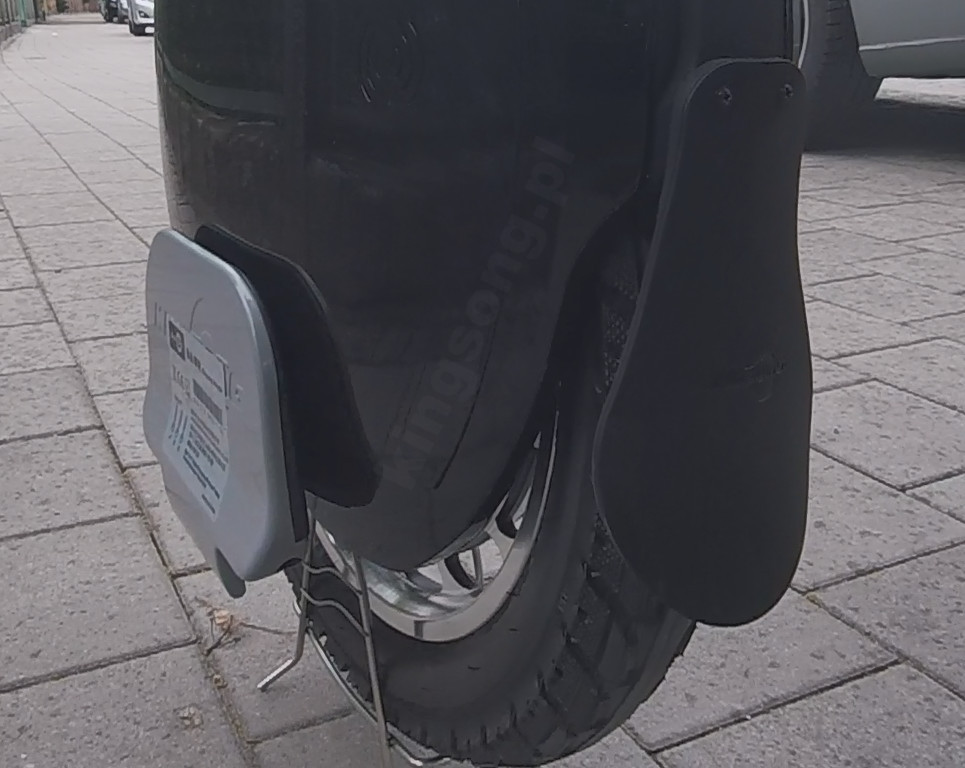 The handle bar looks solid. Its release button extends over the handle surface unlike in the KS-16S or KS-14D. The King Song logo disappeared from the side pads in favor of a nice little emblem in the middle of the top panel.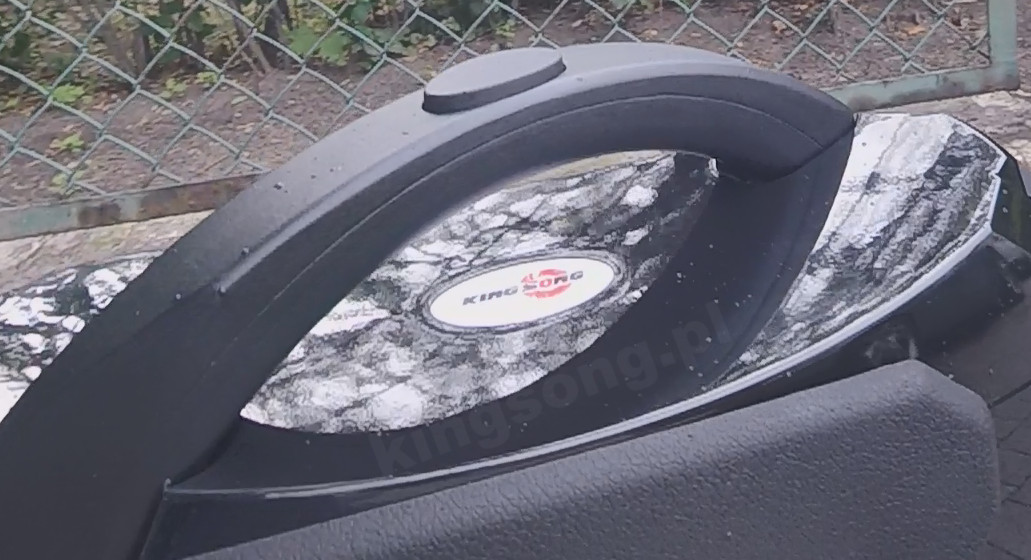 The engine according to the markings has 2000W. It promises a decent power surge :)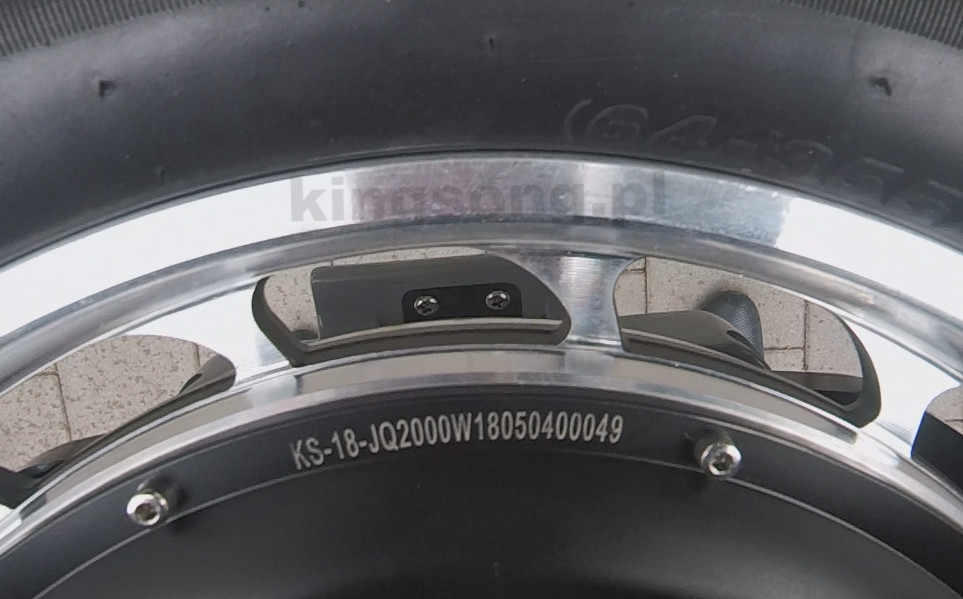 The pedals in shape and size are the same as in all current King Song models, while the height of their assembly is another matter.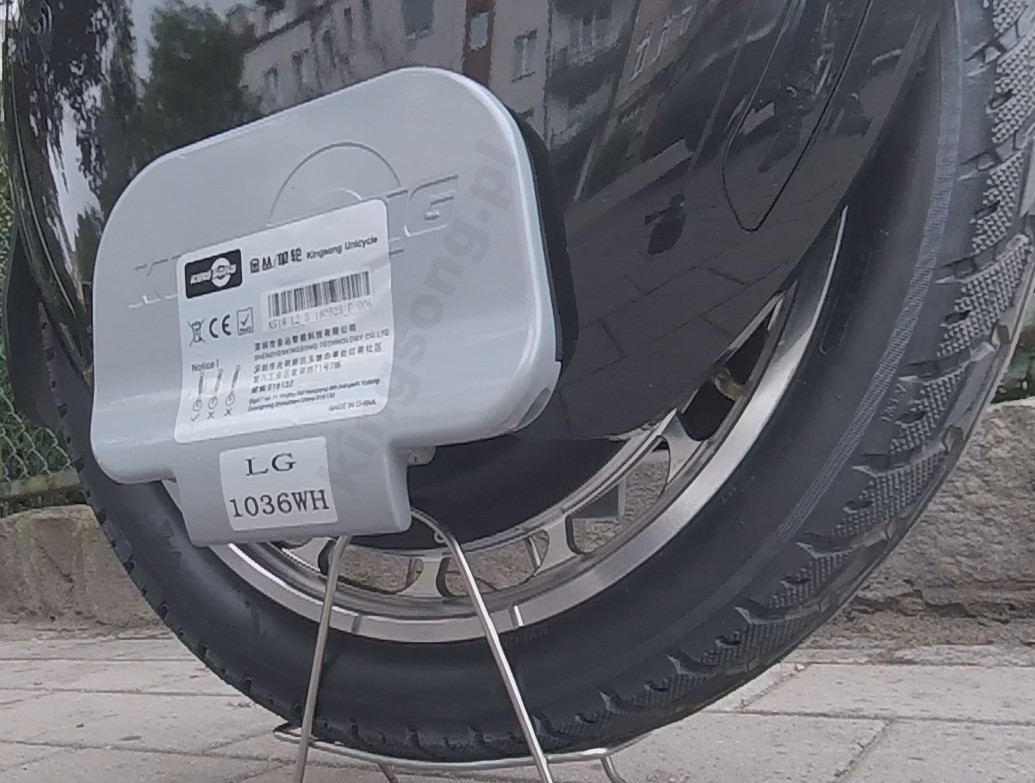 Comparison of pedal height in KS-16S and KS-18L. The difference in height is approximately 3cm.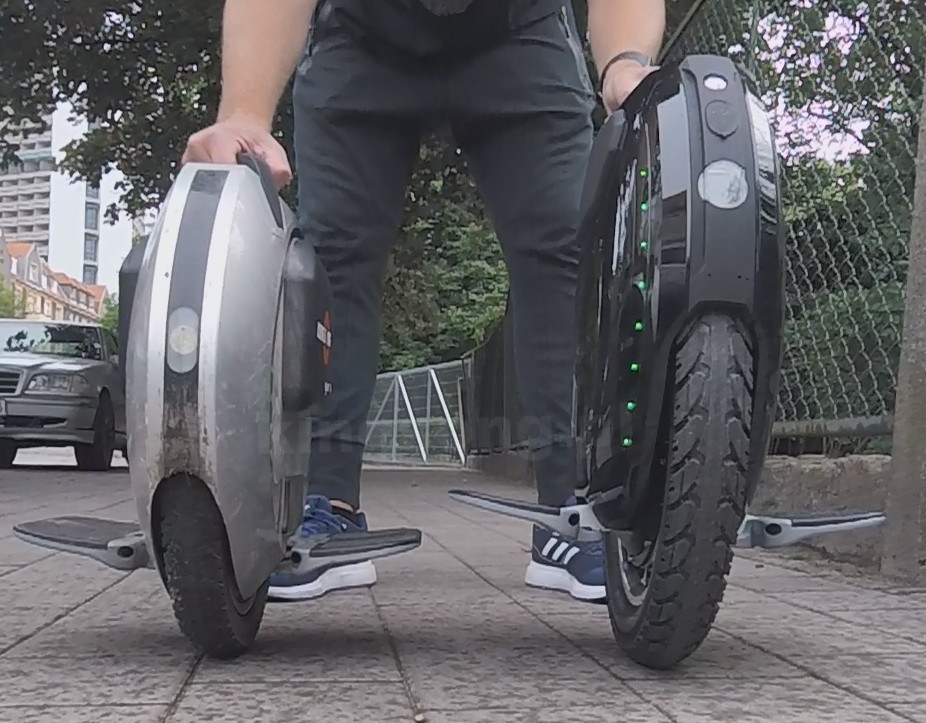 The famous King Song handle has been significantly improved. Its height will easily satisfy people over 200 cm tall. The person presenting the handle in the picture below is 187 cm tall.

The handle unfolding mechanism has two locking positions. If a fully extended handle is too high, you can switch to a semi-extended mode that seems to be more comfortable for people up to 190 cm tall.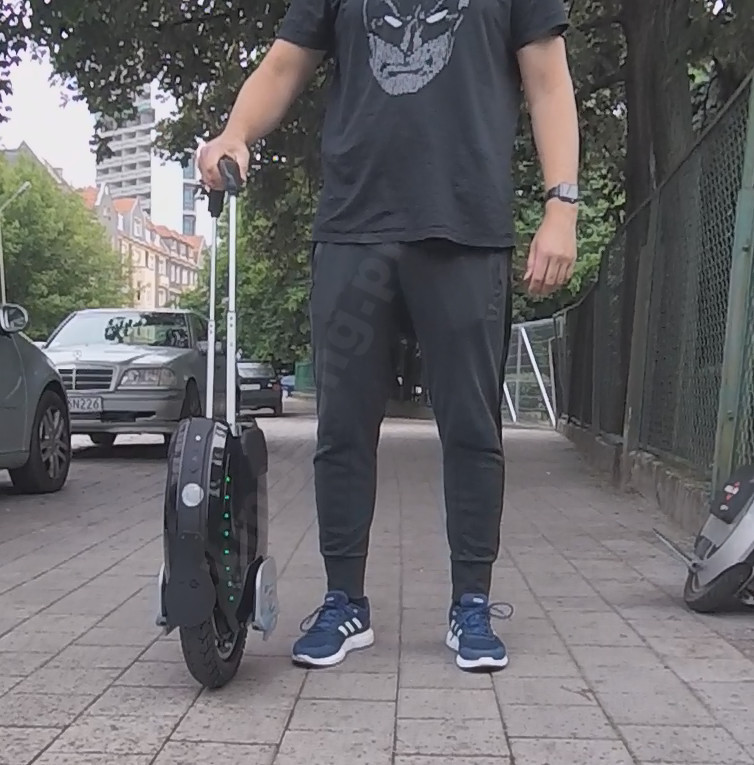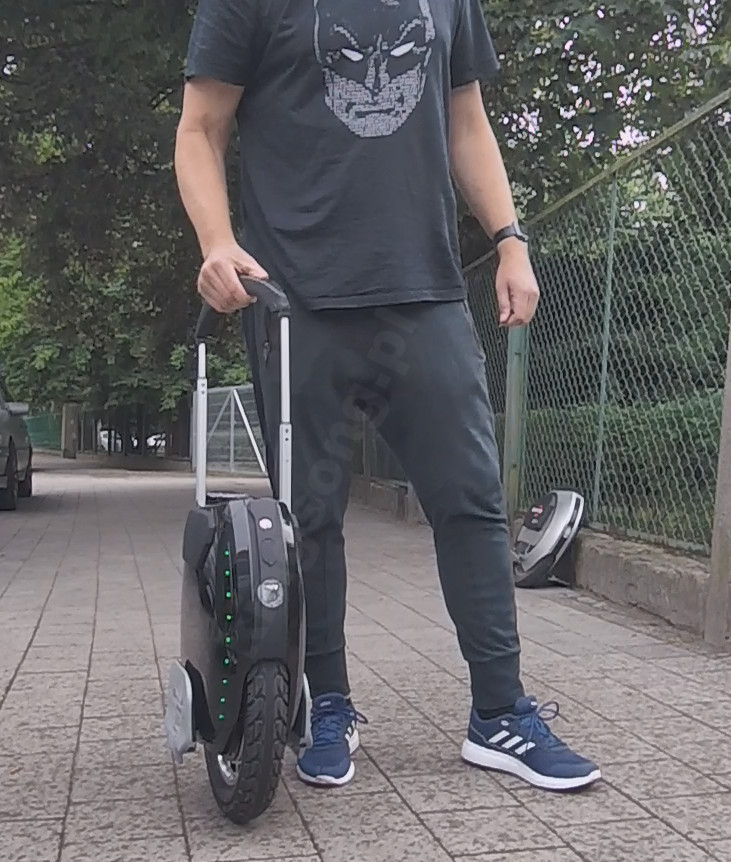 Comparison of KS-16S handle height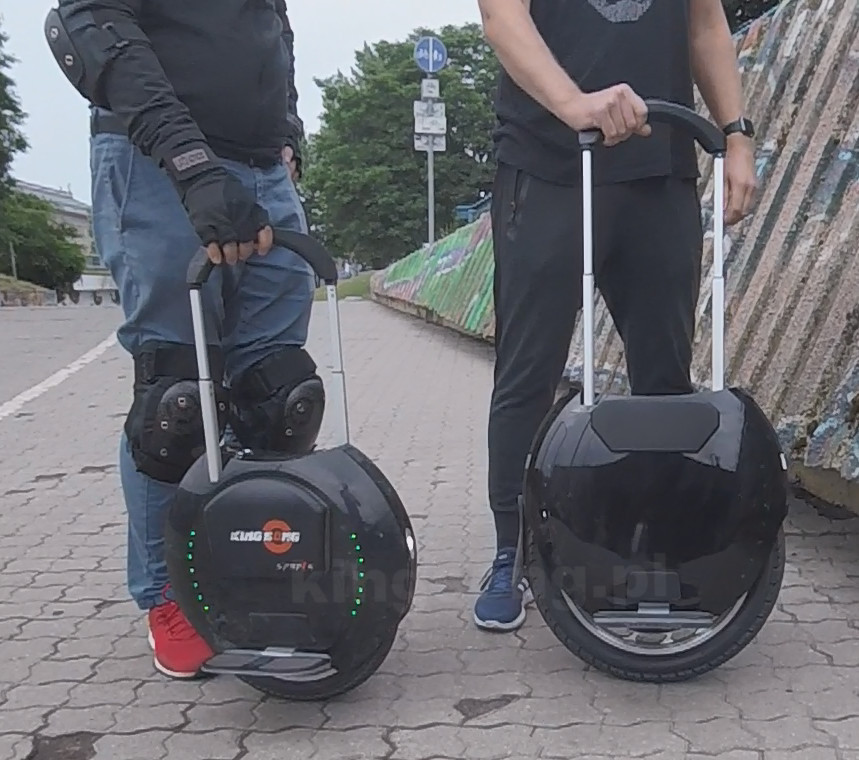 The light beam is much stronger than what KS users were used to.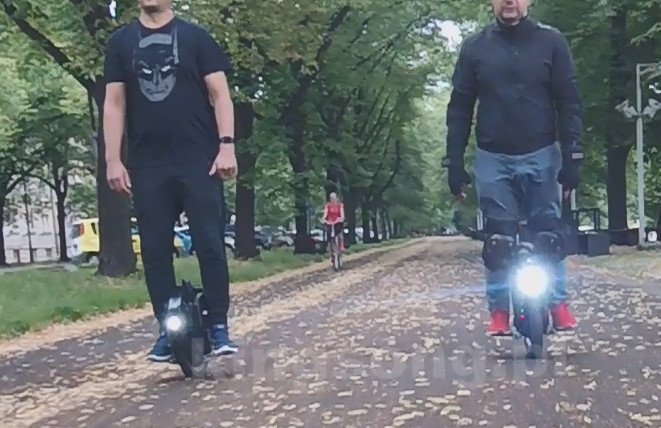 Of course, we could not end the first rides without stress-tests. We compared acceleration and braking of the KS-18L with the KS-16S. Our observations give a taste of the differences between the KS-18L and the smaller and lighter unicycles.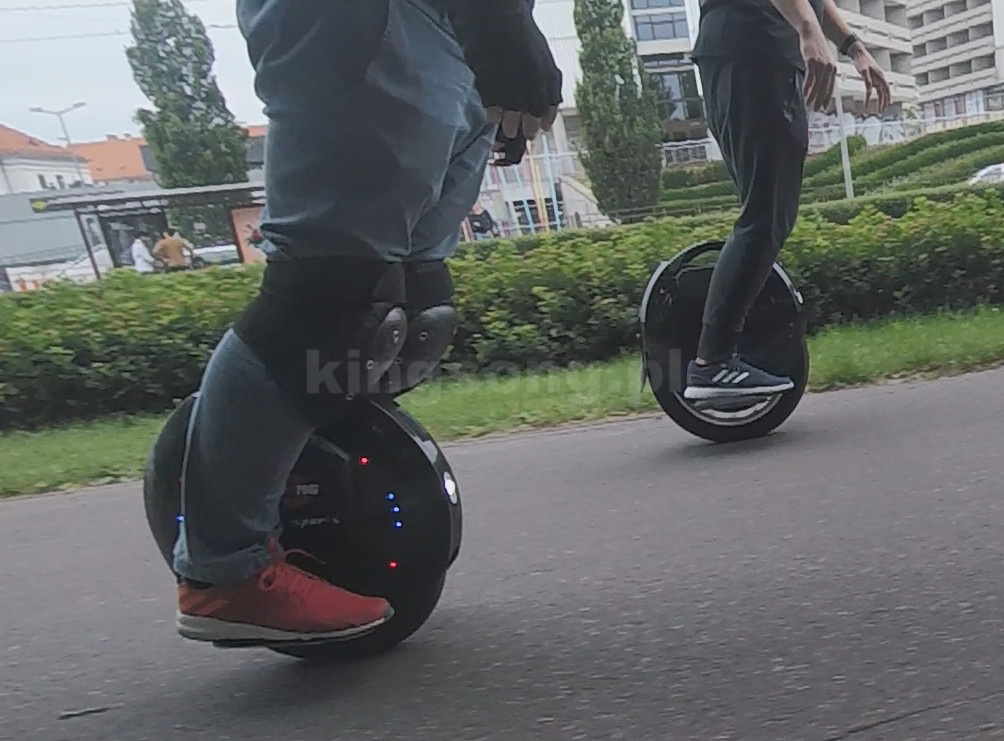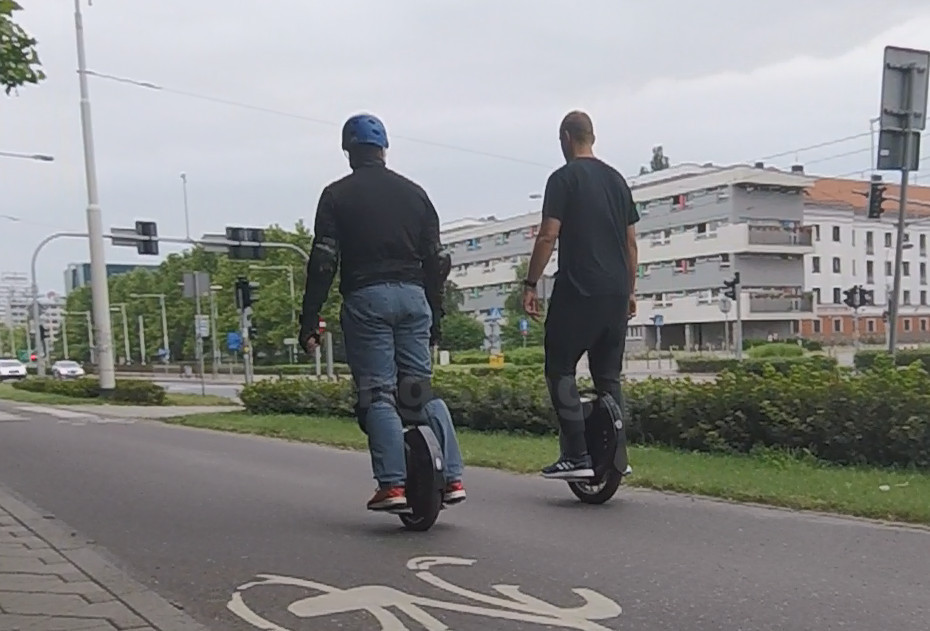 KS18L, due to its weight, accelerates slightly more slowly than KS16S. Also its breaking distance is slightly longer. KS-18L shines at higher speeds in diverse terrain, where the 16-inch wheel is not able to provide such stability and comfort. We tested the 18-inch wheel mostly in soft mode that made the wheel very stable and predictable probably at the cost of acceleration speed.

Slalom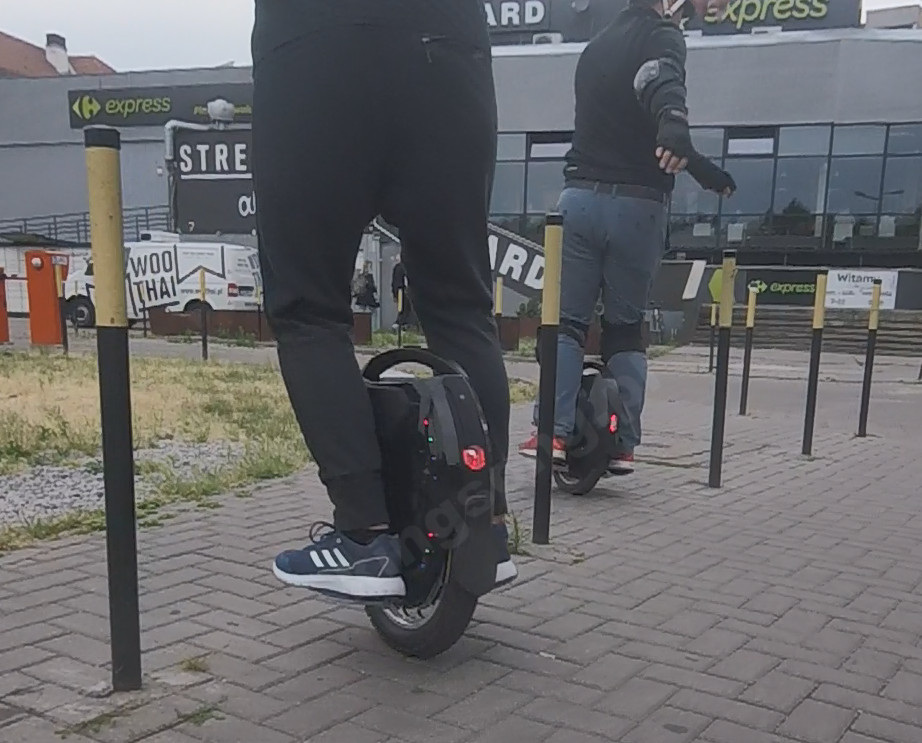 Maneuverability of KS18L is on a decent level but of course it is not a match for KS16S, not to mention KS14D.
Stairs with steps of approximately 10 cm elevation.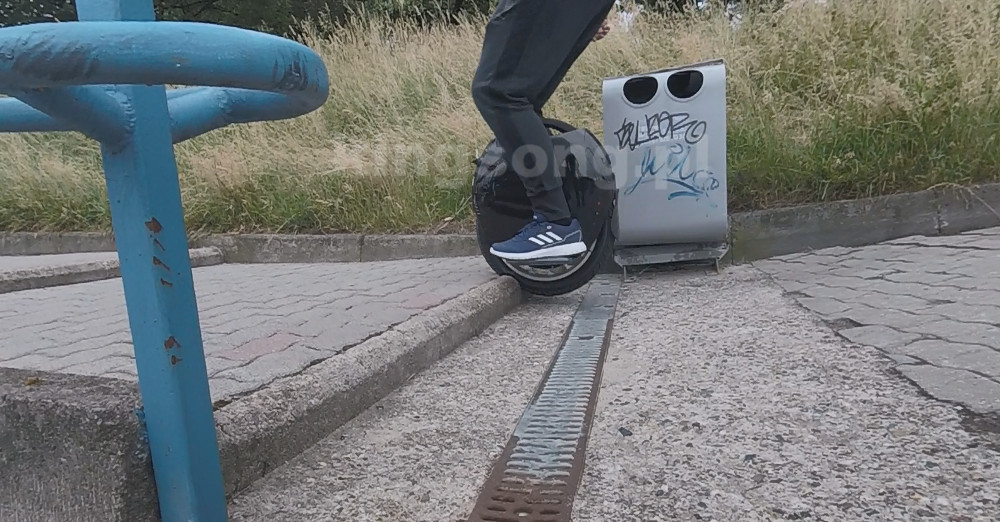 Of course, it was not without accidents. New KS18L earned first scars.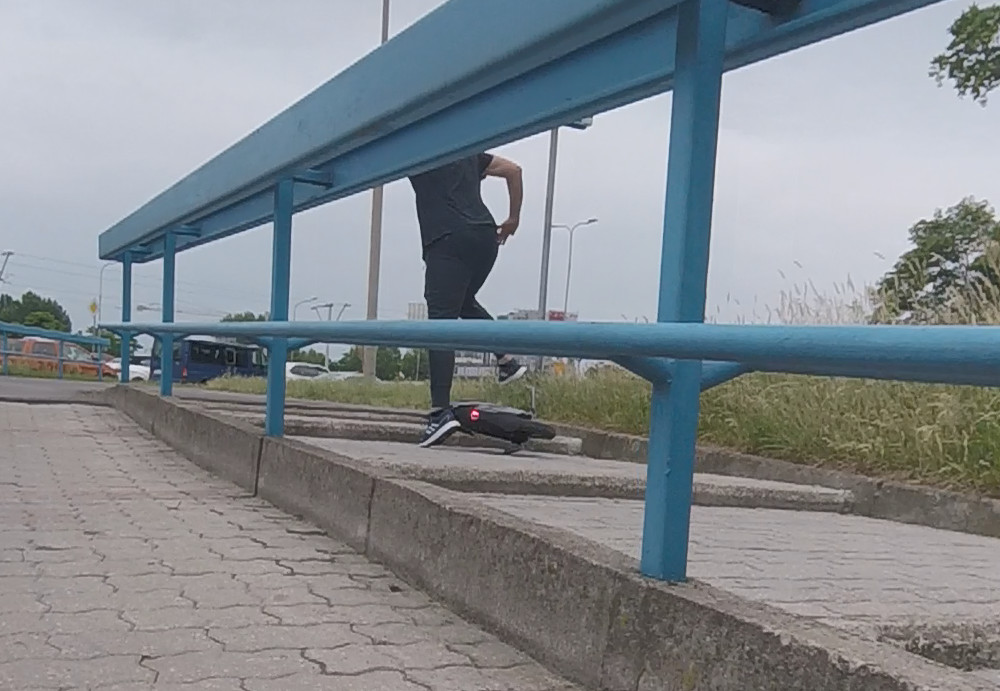 Soon, we will post video material of the entire event.
We are still awaiting the production units. They are coming soon.