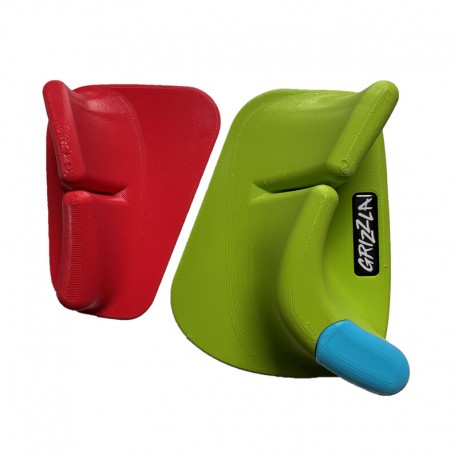 View larger
Grizzla Pads - standard size
New product
Power pads
Separated sides
Customized colors
High resistance
Shipping in 10-16 days
Warning: Last items in stock!
Availability date:
More info
ATTENTION!
Some of the color sets can be currently out of stock and need to be prepared. In such of case, the production may take 5-10 days.
Excellent power pads printed of high resistance material which is soft but stiff enough to ensure a nice feeling and great grip during the dynamic ride.
Suitable for:
King-Song KS16X, KS18L/XL
Gotway-Begode Nikola, Nikola+, MSX, MSP, RS, EX, EX.N, Monster Pro
Inmotion V10, V10F, V12
The User Manual can be downloaded here: https://eunicycles.eu/files/GRIZZLA_pads_man_EN.pdf
The set contains:
- Frontside pad 2 pcs.
- Backside pad 2 pcs.
- The Cap 2 pcs.
- The bur tape for EUC side panel
- The bur tape for pads